CALL FOR VOLUNTEERS 
"Be the change you want to see in the world" – Mahatma Gandhi
 If you spend some of your free time doing something worthwhile, it makes you more of you. It initiates a change in you that develops your positive qualities, virtues and self-awareness. In return, you get the feeling of belonging to the community, new opportunities open up, new relationships are built, and friendships are formed.
Volunteering makes your life fuller and happier - and it also looks good on your CV! 
EUSA, European University Sports Association, organizes European Universities Championships (EUC) in odd-numbered years at different venues for each sport discipline. In 2023, EUC will be held in 16 places having over 20 sports across Europe, of which Miskolc will host the badminton and water polo events between July 13 and 19, 2023. We expect the participation of about 500 athletes and officials from 40 universities from 20 countries, while 150 volunteers will participate enthusiastically in the organization.
We can say with full conviction that volunteers are the key participants at any multisport event. In addition to carrying out responsible tasks in each organizational area, their mediating role is decisive, as they are the faces of the event, providing cheerfulness and hospitality to our participating guests.
You can apply by filling out the application form, please CLICK HERE. The application form is open until 15 June. (The Hungarian application form is available HERE.)
Join us at our next VOLUNTEER INFO SESSION on 25 April, you can find more details about the event here.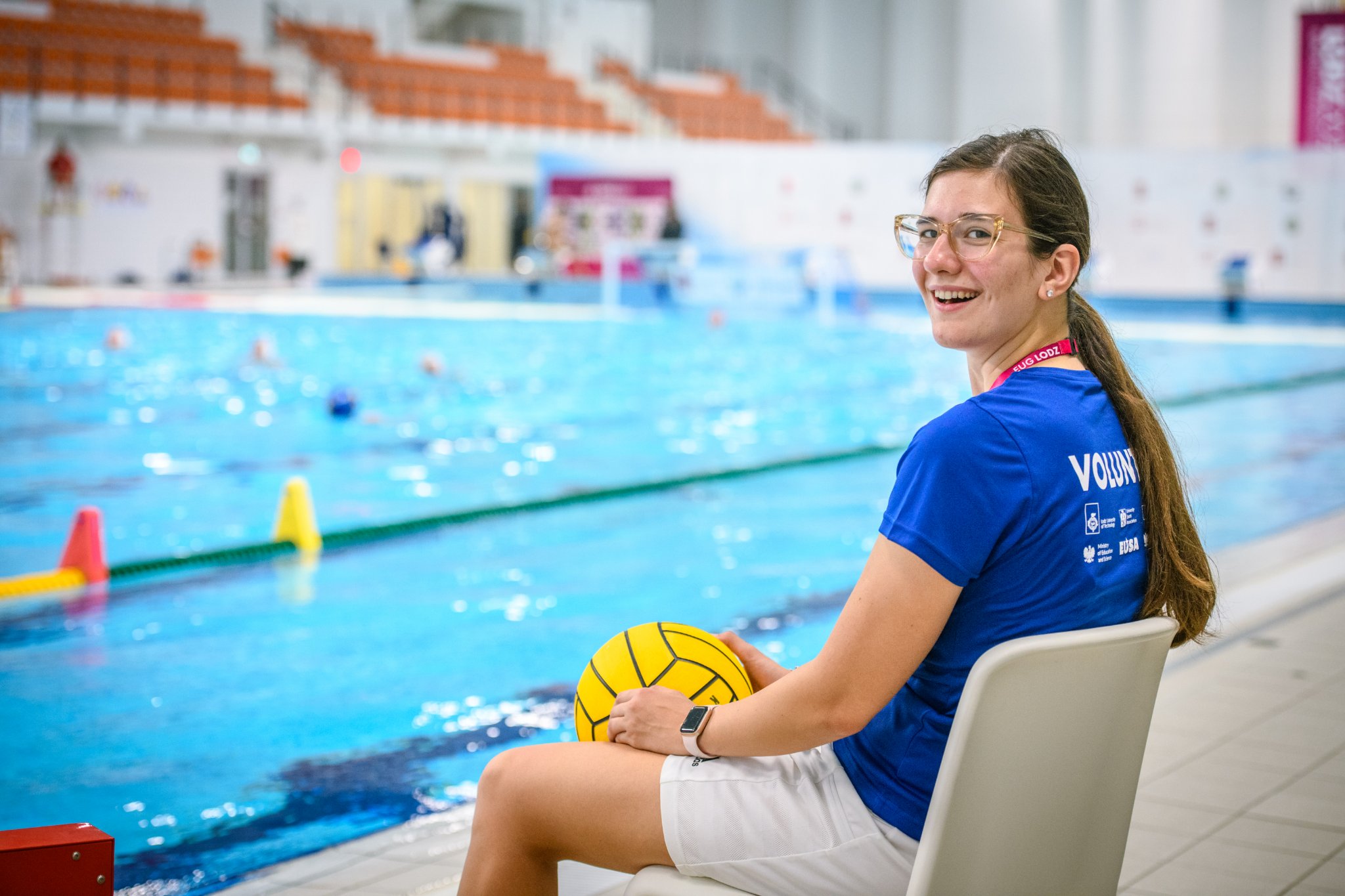 List of available areas:
Accommodation and catering 

Volunteers in this team will be helping at the accommodation and catering venues, assisting accommodation and food services, helping with crowd management and information services. This team will be at the forefront of problem solving.

Accreditation 

Volunteers in this team will support to process and create accreditations before the start of the competition for all participants (athletes, officials, VIPs, staff and volunteers). During the event, accreditation volunteers will contribute to the operation of the competition office and central information.

Attache 

Attache volunteers will be assigned to a group of competitors and will act as their host during the competition. These volunteers will be responsible for establishing a direct relationship between the team of participants and the organizers. The role is to provide support and information to delegations during the event. Volunteers joining this group should speak excellent English.

Media 

Media volunteers will assist the content production and communication activities, such as keeping the online channels up to date, writing and/or collecting interesting news, reviewing and monitoring social media channels, writing daily reports, etc. Previous work in media relations is considered an asset.

Medical 

Volunteers in this team will work closely with the doctors and other medical staff. Only people with a medical field of study or experience in this field can apply for this team.

Protocol and side events 

Volunteers in the protocol team participate in the organization of all official events including: venue management, coordination and escort of the participants. Protocol volunteers will assist the organization of Opening and Closing Ceremonies, Medal Ceremonies and will host the guests of the protocol events. This is a high visibility role, where the main function is to maintain a high level of service for the guests.

Transport 

Volunteers in this team will be responsible for the implementation of the transportation plan of the event, including airport transfers (arrival and departure days), as well as local transportation. The main tasks include: coordination of buses and drivers, communication of practical information to competitors: like pickup points, bus lines, schedules, etc. Transport volunteers will support the traveling to and from event venues.

Sport and venue management

Volunteers in this team will be assigned to directly handle the sport operations of water polo: dressing rooms, court area or IT results system, welcome the teams upon arrival and take care everyone is ready for their fights. Venue management volunteers will support the smooth running of the sport tournament, including coordination of the teams and athletes, maintenance of the pool and equipment, and support the referees.
Benefits that you receive as a volunteer:
welcome package with T-shirts and goodies

meals during your shift

tickets to attend Brain Bar festival (if you are a student)

gaining experience and developing personal competencies (teamwork, communication, conflict management, problem solving, etc.)

insight into the organization of an international sports event

practicing a foreign language in a young, friendly environment

free public transport in the city with your accreditation card

volunteer certificate

(provision of accommodation for non-Miskolc residents (in limited numbers) during the event)

airport transfer from Budapest-Miskolc-Budapest, in case you are in international volunteer
Requirements:
Hungarian volunteers must be 16 or older when volunteering begins. Foreign volunteers must be at least 18.

Responsible and enthusiastic attitude

Open and friendly behavior

Priority and preference will be given to applicants who are available for the entire duration of the event (from 10 July to 20 July, 2023).

Knowledge of English is a must (knowledge of another foreign language is an advantage)
Important notice!
Applicants under the age of 18 must have their parents' consent to participate.

We reserve the right to select volunteers from among the registered candidates, and we do not guarantee that the volunteers will be selected for the positions they indicate.

Candidates do not need to have any previous experience.
Selection process and training:
Complete and submit the online application form by 15 June, 2023 (max 5 minutes)

Online orientation discussion with applicants, starting at the beginning of April (max 15 minutes)

Quick training program, based on your role in June-July

online kick off (values, expectations, goals)

online intro: general volunteer training (event program, venues, operation areas)

in person role specific training the day before the event (11-12 July)
Data protection information:
We use the collected personal data exclusively for the purpose of organizing the EUC 2023 and EUG 2024 events. The data is collected and managed by the Miskolc University Athletics and Football Club (MEAFC), the data is not disclosed to third parties. We welcome all questions and complaints related to the management of personal data, as well as requests to delete, update and correct personal data, to the e-mail address antaleva@meafc.hu.
For further information feel free to contact us! Contact person: Ms. Eva Antal volunteer manager: antaleva@meafc.hu